Are you planning your wedding? or do you know someone who is?
With so many different wedding themes available to today's couples, it's sometimes difficult to decide on the perfect one. Simplify your choices and give your big day some old-fashioned flair by choosing a traditional wedding theme. A traditional wedding offers sophistication and romance that will charm any bride and groom with ceremonies and traditions steeped in history.
There are many reasons to go vintage on your wedding dress -- a unique look and a classically sophisticated style, to name a few -- but finding the perfect vintage gown is not always as easy as rummaging through your grandmother's attic and finding a perfect hand-me-down. Sometimes, we have to find inspiration and plan our wedding dress.
When planning your vintage wedding wardrobe, you'll want to first choose a decade that relates to your individual style. Take a look back at the most popular wedding-related history and more than 40 vintage dresses from 1850 to 1950 at this Groupon deal for two or four.
Wedding-Dress-Exhibit Tour for Two or Four at the Pasadena Museum of History (Up to Half Off!)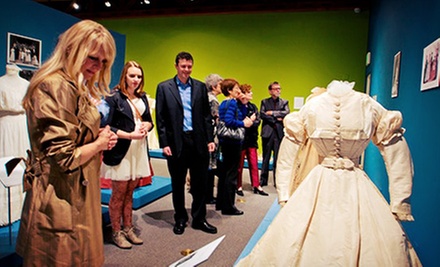 You can choose between the options below:
Who knows? Maybe you can find a lot of inspiration for your wedding here or give it as a gift for the bride-to-be. Click the link for more details.